Description
ENGINE DOCTOR Engine Treatment Improve Compression Performance Oil Additive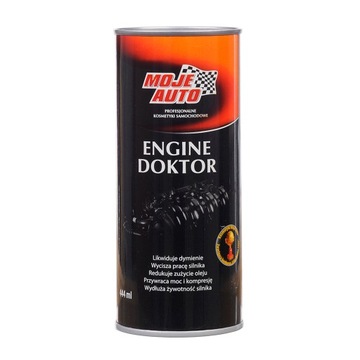 ENGINE DOCTOR Engine Treatment Improve Compression Performance Oil Additive
Oil Additive For All Engines
Seals Engine

Improves Compression

Reduce Black Smoke

Prolongs Engine Life

Keep Inside of Engine Clean

Reduce Engine Noise
MA Engine
Doctor has been developed
and
manufactured using the latest Nanotech Technology
Its
unique formula significantly minimizes leakage from the engine
Increases
the thickness of the oil film. contributing to lower oil consumption
during intensive work of the engine.
The
product has good resistance to changes in temperature
and very
high lubricating properties characteristic for synthetic oils
It has
good fluidity even at a low temperatures
Seals
engine therefore increases its compression
and
reduces the friction between the parts
Reduces
engine noise and prolongs its life.
Maintains
the inside of the engine clean
Reduces
emission of smoke from the exhaust pipe
It can be
used in all types of engines. both old and new petrol and diesel
Also
suitable for engines powered by LPG or CNG
It is
miscible with all types of mineral and synthetic oils
It can be
used with quality gear oils GL-5
Especially
recommended for engines working in extremely difficult conditions example;
driving in the mountains during the summer heat. with a full
load. frequent cold start. driving in traffic etc
It
contains no harmful P.T.F.E.
DIRECTIONS
Engine
Depending
on the degree of wear use 1 or 2 cans of Engine Doktor for 2 to 5 liters
of engine
oil.
Gearbox.
rear axle:
mix
Engine Doktor only with branded oils GL-5 1 can for 3 liters
Capacity : 443ml
Items purchased before 12PM on working Days (Monday-Friday) will be dispatched same day via My Hermes